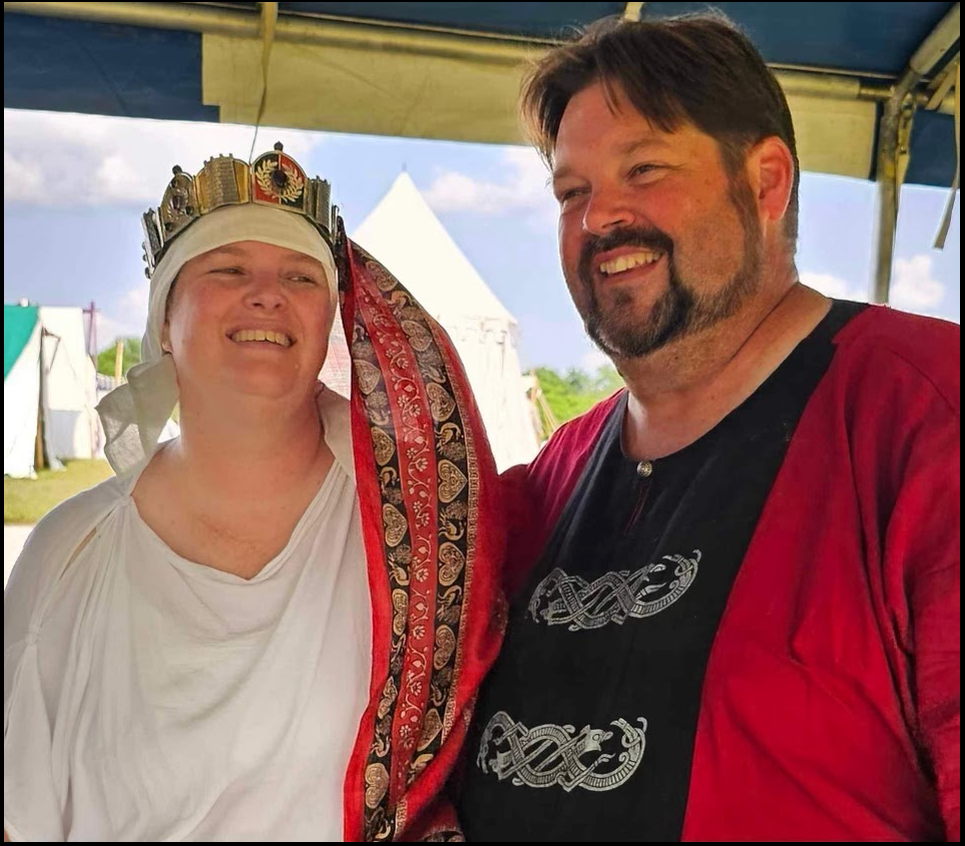 Baron Charles VonStrausberg  & Baroness Kathleen of Stonehaven
As Baron & Baroness, Our job is to lead and supervise the activities of the Barony. We are servants of the King and Queen of Calontir, and We represent them in Baronial matters when Their Majesties are not present.
In addition to Our responsibilities, We also have the authority to bestow awards on Our members for service rendered to the Barony.
Do you know someone who should be recognized for their service? Do you have a matter that you'd like to discuss with the Baroness? Or are you new and simply have questions? Email me!